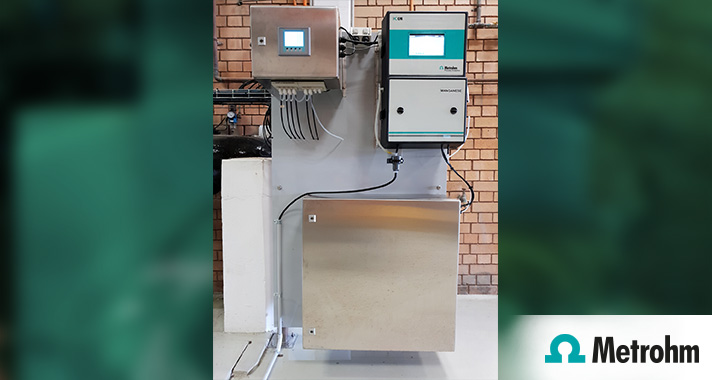 Manganese concentration 24/7 monitoring from 6 different water sources.
New online installation: Manganese in drinking water
Metrohm Australia recently installed an ICON online analyser to monitor manganese concentrations.
The installed analyser is measuring manganese concentrations in 6 different water sources, continuously around the clock.
Manganese (Mn)
Manganese (Mn) is an element that can cause undesirable taste and odour in drinking water. Mn also contributes to discoloured water that may result in dirty or stained clothes during washing.
To ensure that the drinking water fulfils desired target, having the online analyser is essential.
Metrohm's online analyser ICON does it:
Typical analysis range: 0.01 – 1 mg/L

Analysis time: 10 min per sample stream

Accuracy: ± 5 % from measured value or 0.003 mg/L.

Repeatability: ± 5 % from measured value or 0.003 mg/L

Detection Limit: 0.006 mg/L
Installation report
Would you be interested to read the installation report and learn more?
Please contact us and we will assist you.