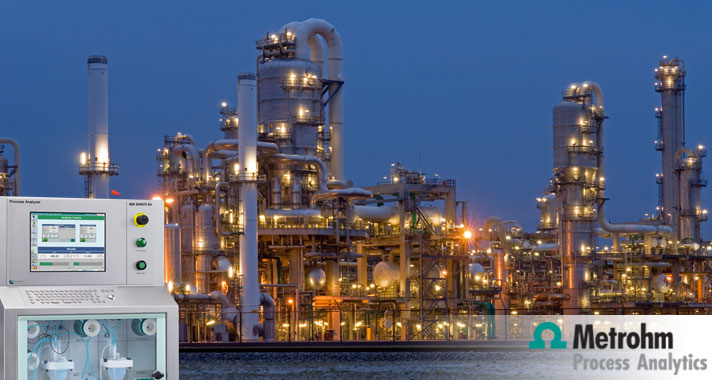 Metrohm has installed process analysers in several LNG plants worldwide.
To ensure the quality of the LNG produced, a robust and reliable process monitoring is required.
Metrohm Process Analytics has installed worldwide several process analyser systems to monitor water and salt content in LNG (condensate). The Metrohm-Applikon Analyzer performs Karl Fischer titration for water content and potentiometric titration for other elements such as chloride and carbonate. The Analyzer is also available as Ex-Proof for areas where additional safety is required.
The ADI 2045TI Process Analyzer (for online analysis) and the ADI 2045PL (for atline analysis) are capable of performing titration, dynamic standard addition, differential absorbance colorimetry, and direct measurements (e.g., pH, conductivity, and temperature). This combination and analysis flexibility allows you to analyze several parameters simultaneously and meet most online analytical needs.
In hazardous environments, where concentrations of flammable gases, vapors, or dust occur, it is vital that instruments be safe to operate and do not initiate an explosion.
The Ex proof version of the ADI 2045TI affords you this safety and protection in accordance with EU Directive 94/9/EC (ATEX95) and is certified for Zones I and II.